Lido de Paris
(Paris, France)
Sorry, at the moment no events are scheduled for these dates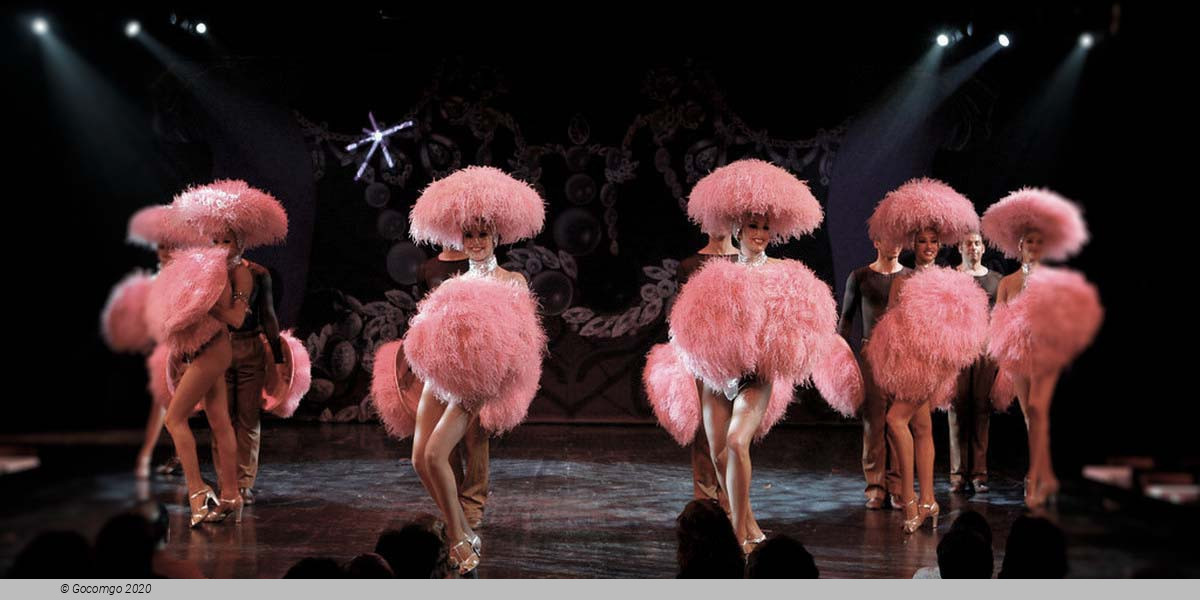 Le Lido is a cabaret and burlesque show located on the Champs-Élysées in Paris, France. It opened in 1946 at 78 Avenue des ChampsÉlysée and moved to its current location in 1977. It is known for its exotic shows including dancers, singers, and other performers. Famous names have performed there including: Edith Piaf, Siegfried and Roy, Sylvie Vartan, Ray Vasquez, Renee Victor, Johnny Hallyday, Maurice Chevalier, Marlene Dietrich, Eartha Kitt, Josephine Baker, Kessler Twins, Elton John, Laurel & Hardy, Dalida, Shirley MacLaine, Mitzi Gaynor, Juliet Prowse and Noël Coward.
History
Founded by Joseph and Louis Clérico, Le Lido opened on June 20, 1946. Le Lido was preceded by an artificial beach in a townhouse basement in the 1920s, running as a nightclub/casino in the late night hours.
In 1955, after a visit by the entertainment director of the Stardust Resort and Casino, Las Vegas, the Clérico brothers along with Donn Arden brought the Lido to the Stardust Las Vegas. This started a series of imports of Parisian cabaret shows to Las Vegas: Folies Bergère to the Tropicana, Nouvelle Eve to Hotel El Rancho Vegas and Casino de Paris to the Dunes. The Stardust edition of Le Lido closed in 1992.
Le Lido moved in 1977 to the Normandie on the Champs-Élysées.
In 2006, Sodexo, the international food service company, purchased Le Lido and has invested 24 million euro into developing its current show.
...Read more
...Less detail